New construction of eXXpozed in Dietmannsried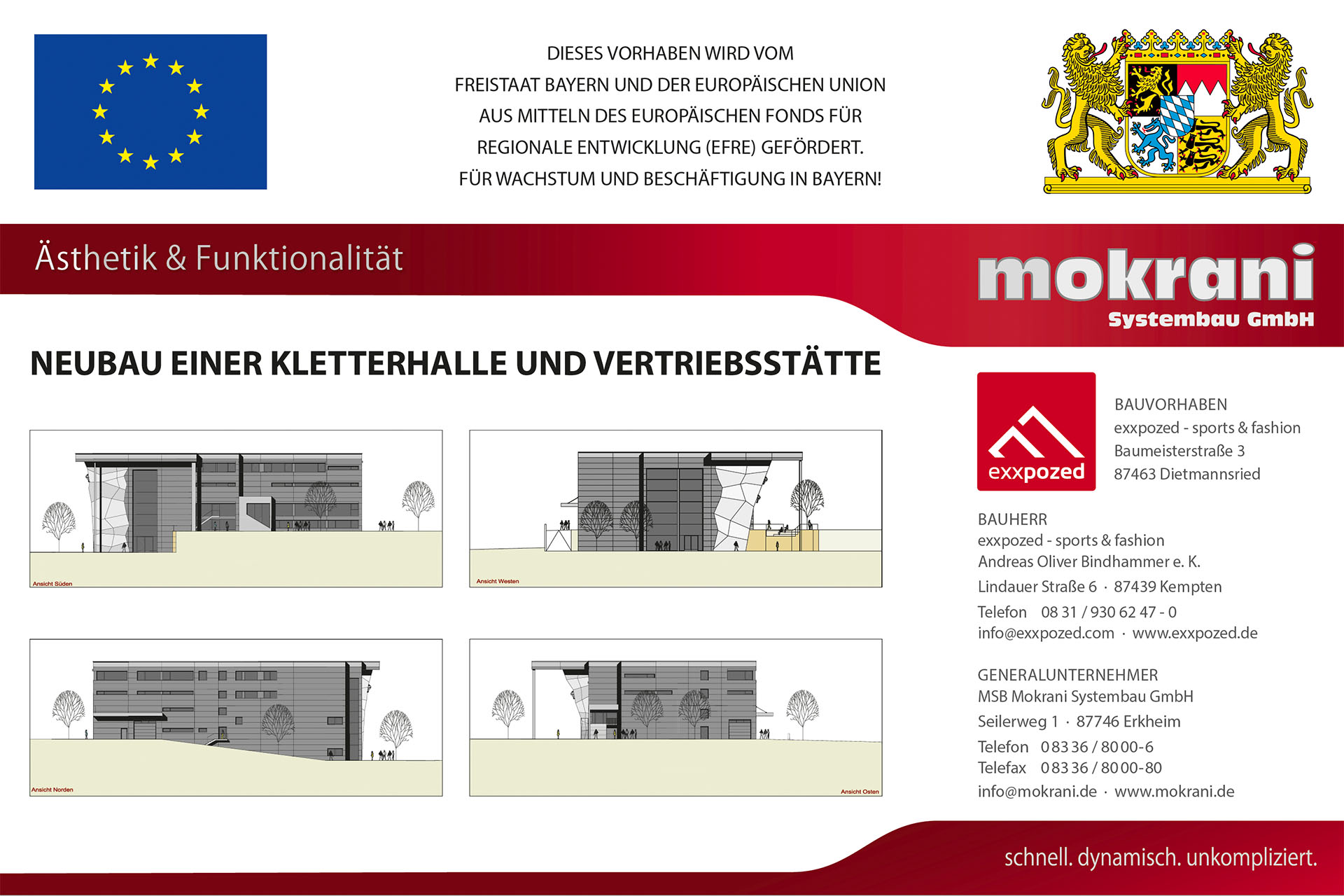 eXXpozed reopens in Dietmannsried - a headline that has attracted a lot of attention in the past weeks.
If you frequently commute on the A7 between Kempten and Memmingen, you will certainly have noticed the large new building at the Dietmannsried motorway exit. And this is exactly where we will be opening in autumn 2018.

But who is eXXpozed, what are we doing and above all: What is happening here?

eXXpozed is a young company with approx. 60 employees and originally comes from Kempten in the beautiful Allgäu region. In addition to a stationary shop, an online shop for outdoor clothing and outdoor equipment was also connected to it. But due to the growth it was time to look for a new location. The warehouse was bursting at the seams and a change was indispensable.

So our management searched for a suitable location and found the place at the motorway A7 between the company Lerchenmüller and the fitness studio Card Studio in Dietmannsried.

The new building grew higher and higher until the final move took place in August 2018. Yes, and now we are sitting here looking forward to the opening.

The new location of eXXpozed in Dietmannsried includes a state-of-the-art automated warehouse, a large climbing & bouldering hall with indoor & outdoor area including bistro, an adventure store on two generous floors, as well as offices.

The opening is planned for autumn 2018. The exact date will be announced in various media shortly.